Press Release | March 16, 2016
The First Vinyl Playback Album Released
on Streaming Music Services Today
by Los Angeles Band Piuma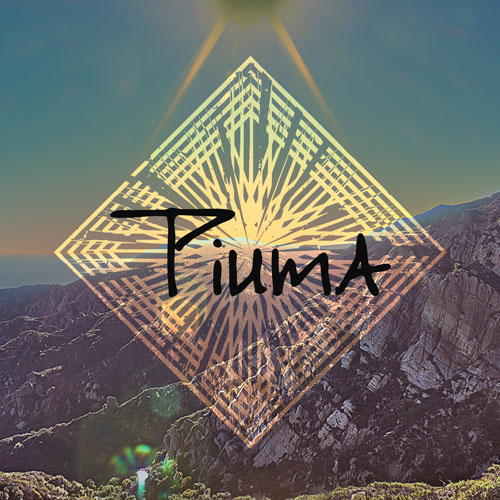 (Los Angeles – March 16, 2016) The first vinyl playback album is being released today on streaming music services, Spotify, Apple Music, etc., by Los Angeles band Piuma (py-ooma). The release marks the combination of the love for vinyl record fidelity, with the unlimited digital product capacity—providing a new market for digital music listening of vinyl sound. Piuma also published today, The Vinyl Aesthetic, an article about the subtle beauty of the vinyl record format.
Piuma received press from The Vinyl Factory, Modern Vinyl, Collectively, etc. and is in stock at top LA record stores like Amoeba, Vacation Vinyl, Origami Vinyl, and now Stax of Wax. The album was also accepted by Pandora's music curation team, which compares the record to The Black Keys. $1.00 from each album sale goes towards planting trees through TreePeople—and $25 equates to one tree planted and 10,000 lbs/5 tons offset. Since the album was recorded with 100% renewable energy and each manufacturing vendor made a donation to plant a tree to offset their power, the album is carbon positive—to the tune of 400 lbs per record sold.
Piuma is a Los Angeles progressive/psychedelic/funk rock band inspired by the music of Pink Floyd, Led Zeppelin, and Bob Marley & the Wailers.
Piuma (Vinyl Playback) - Streaming Music
Piuma on Spotify
Piuma on Apple Music
Spotify Player - Click the "< / >" to embed when hovering

Piuma (Vinyl Playback) - Cover Art Download
Piuma EP (Vinyl Playback) - Cover Art
Article – The Vinyl Aesthetic
http://www.piumamusic.com/articles/http://www.piumamusic.com/articles/2016-03-16_The-vinyl-aesthetic.html

Limited Edition Piuma (EP) Vinyl Record
Piuma Shop: http://shop.piumamusic.com/products/piuma-ep-album-vinyl

Amazon: http://www.amazon.com/gp/product/B016S45PHY
Los Angeles – Independent Record Stores
Amoeba Music – Hollywood
Freakbeat Records – Sherman Oaks
Origami Vinyl – Echo Park
Vacation Vinyl – Silver Lake
Stax of Wax - Malibu
Cover Art & Photos
www.shininglightrecords.com/press-releases
Website
www.piumamusic.com
www.instagram.com/piumamusic
www.twitter.com/piumamusic

For more information, please contact:
info@shininglightrecords.com