Press Release | February 20, 2019
Piuma releases new single Ripples on the Water
and teams up with GUESS? to support
circular fashion and the RESOURCED program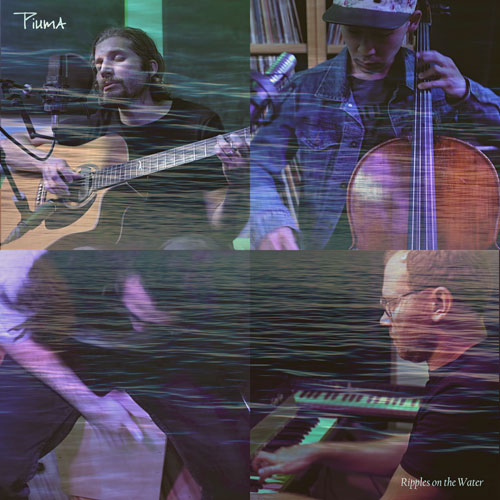 (Los Angeles, California – February 20, 2019) Piuma (py-ooma), releases a new single today—entitled Ripples on the Water.
Ripples on the Water was recorded "live in the studio" during the filming by GUESS, to support their circular fashion campaign, and their RESOURCED video.
Piuma is known for releasing one of the most environmentally friendly vinyl records ever made, along with an article detailing the behind-the-scenes process. The self-titled EP, is in select record shops around the world—including VNYL at the Kimpton - Goodland Hotel, as well as Vinylmnky. Live film of the recording of Piuma's album Born, were premiered by Relix Magazine as well as Songwriting Magazine. Piuma is currently producing their second full length LP.
Piuma - Ripples on the Water at the Piuma Shop
https://piumamusic.bandcamp.com/track/ripples-on-the-water-guess-session

Embeddable Player:
Piuma - Ripples on the Water - Spotify

Spotify Player - Piuma - Ripples on the Water - (Click the "< / >" to embed when hovering)

Piuma - Ripples on the Water - Cover Art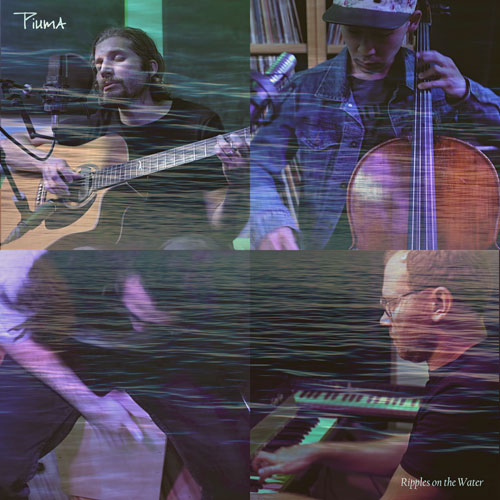 DOWNLOAD - Piuma - Ripples on the Water - Cover Art
Piuma - David Small - Press Photo


DOWNLOAD - Piuma - David Small - Press Photo
Cover Art, Photos, & Logos
http://www.shininglightrecords.com/press-releases

Piuma (EP) on Vinyl
Piuma Shop
Signed Copies through Vinylmnky
Amazon
Websites
www.piumamusic.com
www.twitter.com/piumamusic
www.instagram.com/piumamusic
For more information, please contact:
Shining Light Records
818.232.7195
info@shininglightrecords.com